Surface Jet Aerators
JMF Series Surface Jet Aerators
Jet Aerator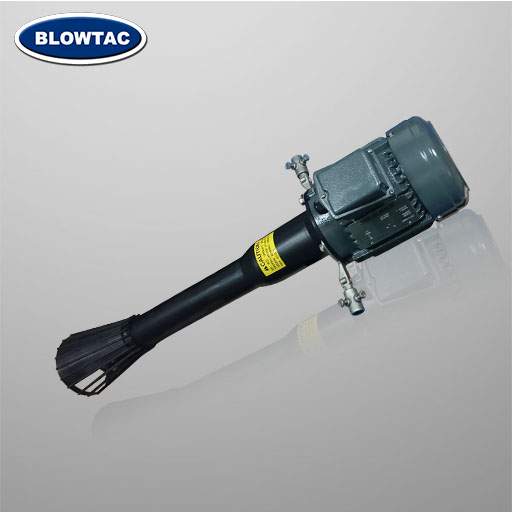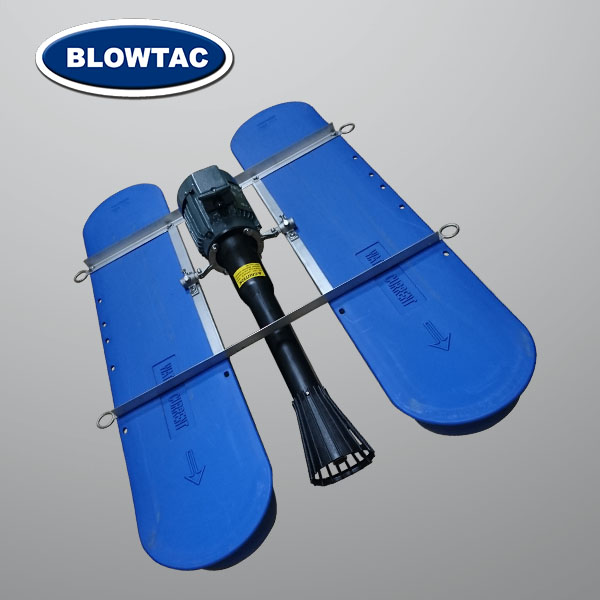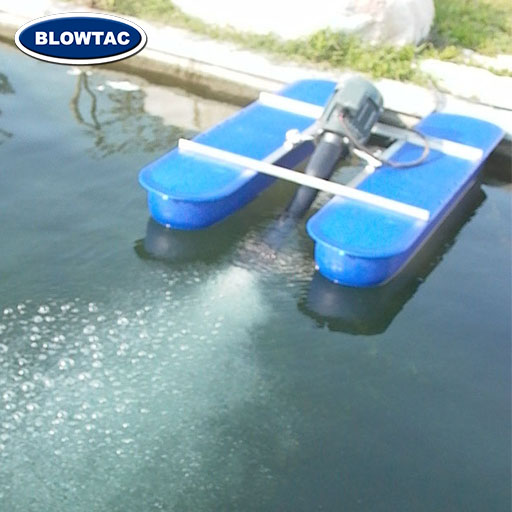 Features
High velocity below surface aeration.
Superior mixing.
Increased dissolved oxygen levels.
Energy and maintenance cost reduced.

Applications
Suitable for aquaculture.

Performance
HOW THE AERATOR WORKS
The JET-MIX is mounted at an adjustable angle in the water with the motor portion and air intake above the surface, and the propeller portion below the surface. The motor rotates, turning the hollow shaft which turns the propeller. This pushes water at a high velocity through and near the propeller blades, creating a partial vacuum at the end of the shaft. Atmospheric air above the waterline is drawn in through the air intake port and into the hollow shaft. Turbulance and flow created by the propeller breaks up the air bubbles, mixes the basin and disperses oxygen. The horizontal water movement maximizes bubble hang time maximizing oxygen transfer.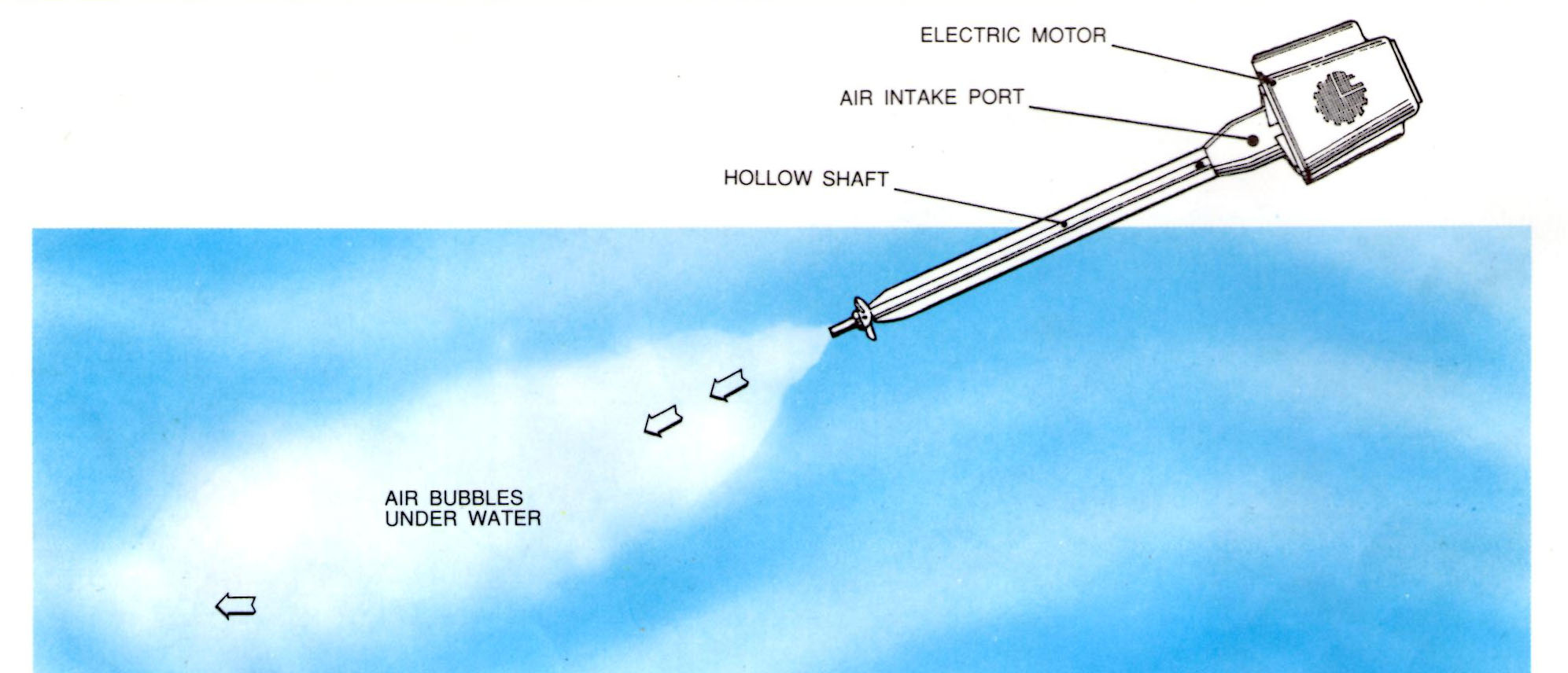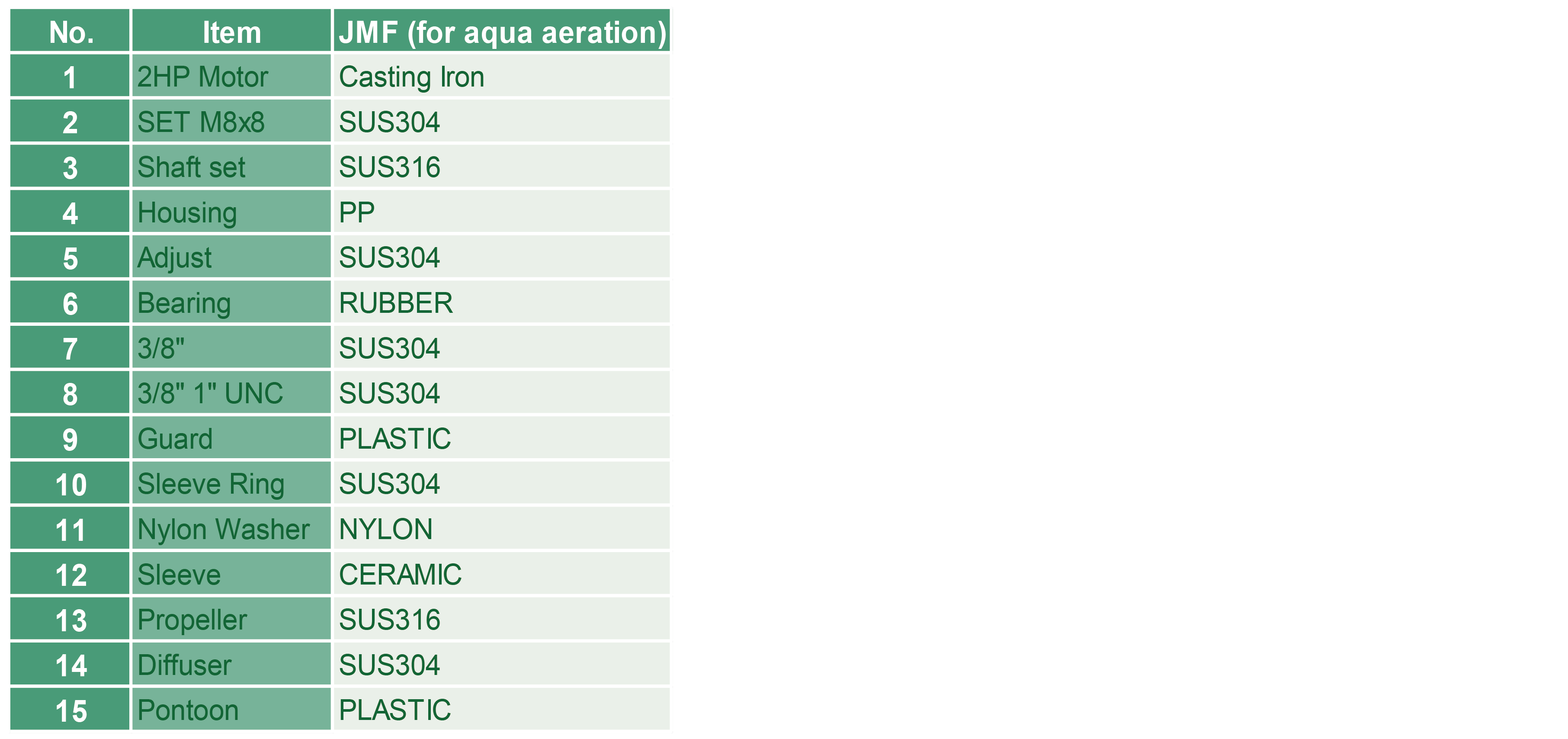 Dimension
Model
Output
Oxygen Transfer Rate
Air Volume
Mixing Volume
Working Depth
Unit Weight

HP

kW
kg-O2/hr
M³/min
M³
M
Kg
JM-005F
1/2
0.40
0.75
0.21
40-100
0.5-1.5
44.0
JM-010F
1
0.75
1.49
0.42
80-200
1.5-2.5
48.0
JM-020F
2
1.5
2.98
0.83
160-400
1.5-2.5
52.0
JM-030F
3
2.25
4.47
1.26
240-600
1.5-2.5
58.0


Press Release
NATIONAL HARDWARE SHOW (NHS 2019)

BLOWTAC will participate in the 2019 National Hardware Exhibition from May 7th to May 9th in Las Vegas, USA.Location:1621.

Read More