Advantages
Quality Assurance
All the products are made in Taiwan and supply to more than 30 countries all over the world.
The products are very good quality at reasonable price with higher performance, better reliability and very lower maintenance cost.
Speed
Efficient and flexible production can offer the shortest lead time to meet the market demand and reduce stock cost of client.
Tailor made service
The RD people focus on completing partial change or new product design of client to meet the market demand.
Best After Service
Offer technical support to clients for best local after service satisfaction of end user.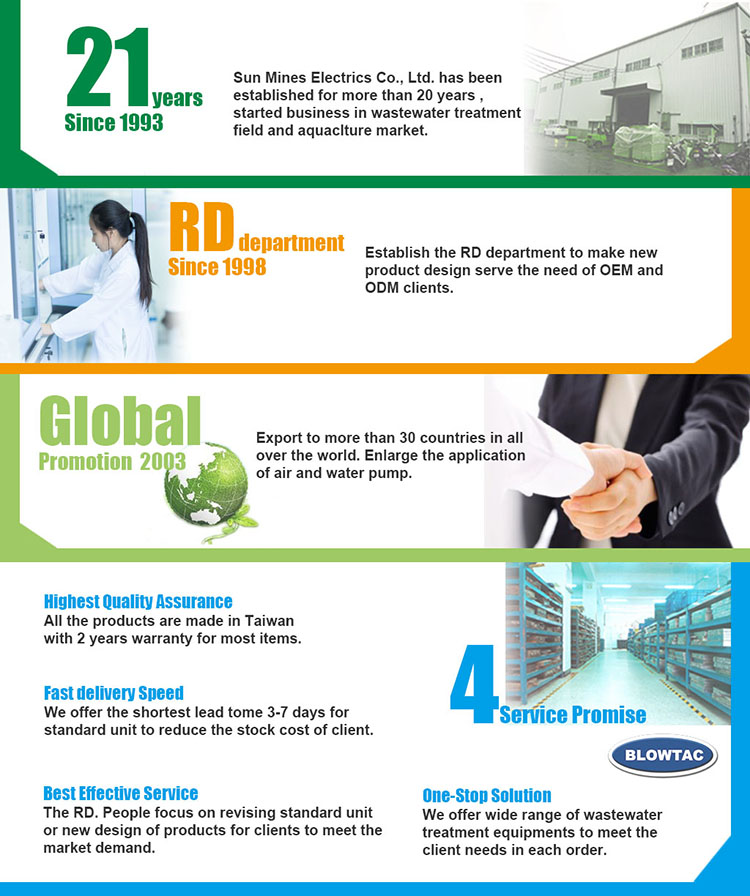 Press Release
NATIONAL HARDWARE SHOW (NHS 2019)

BLOWTAC will participate in the 2019 National Hardware Exhibition from May 7th to May 9th in Las Vegas, USA.Location:1621.

Read More